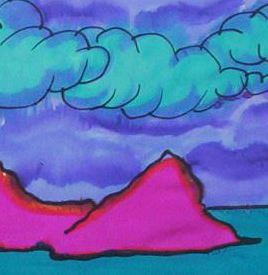 Colour choices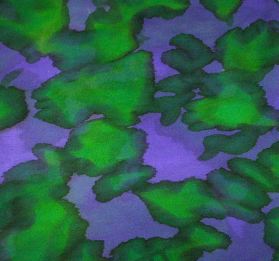 Purple & lime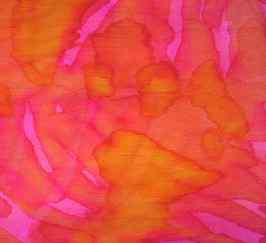 Hot pink, yellow & orange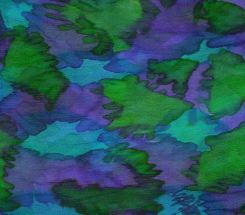 Turquoise, lime, purple #1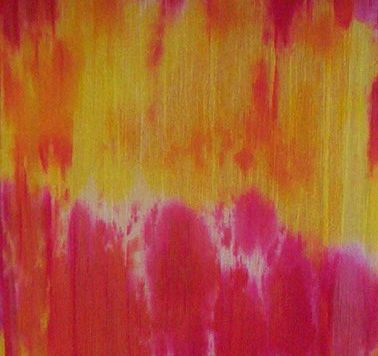 Hot pink & yellow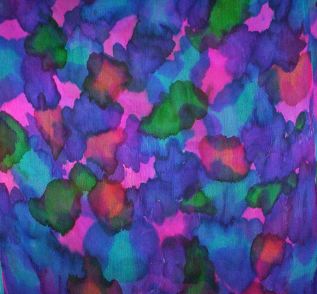 Coral Sea [hot pink, purple, lime green, purple, orange]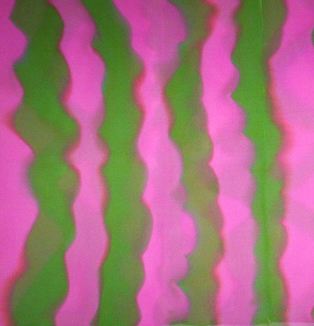 Hot pink & lime green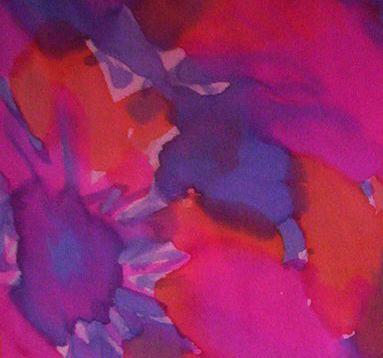 Hot pink, purple, orange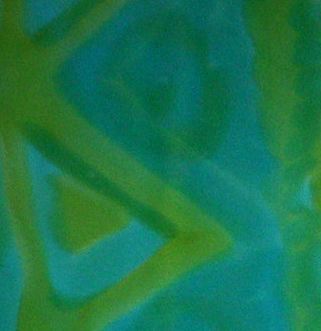 Lime green, turquoise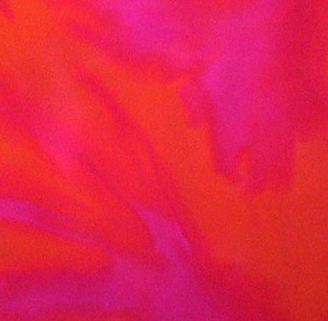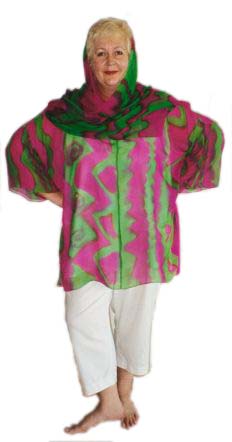 Wearable art
:: TeenaTop
Handpainted silk chiffon, so soft and sensual : light as a breeze!

Shown here is the TeenaTop (which has a v-neck) with a silk chiffon scarf draped in Grace Kelly style, adding a dash of mystique.


All TeenaTops are currently in see-through silk chiffon - if you are interested in other types of silk, please contact me.

The TeenaTop can be painted in many colours - please see the samples at left, and please remember that each piece of wearable art starts as white, and is lovingly handpainted by Teena, which can take several weeks.

The colours inspire Teena constantly, and when she paints she has no idea what the finished product will look like, she paints from the heart and each new garment is a delightful surprise!

$US279 includes free shipping worldwide
Each delicious work of art comes with simple Care Instructions to help you look after your exsquisite unique purchase. The TeenaTop is approximately 38" across / 76" around, and is approx 36" from shoulder to hem. The sleeves are big, open and loose, in the Kimono fashion.

Please contact Teena if you have requests for larger sizes.

TeenaTop shown below is Turquoise & Lime green.

Please note that dyes are mixed by hand and may appear slightly different to the way the colours look on the screen.