What a superb gift for Mothers' Day around the world!
… or birthdays, anniversaries, thank you gifts …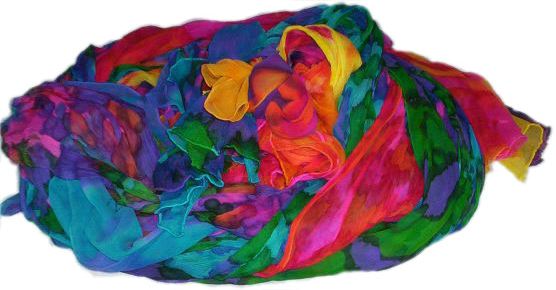 Handpainted silk scarves are unique – each one painted for each customer on demand – and will be treasured by that special person, and never forgotten.
If you'd like to order a gift in time for Mothers' Day, the worldwide dates are below. Remember to allow up to 2 weeks shipping time.
To view a selection of our scarves, please click here.
To order your scarves, please click here.
| | |
| --- | --- |
| Country | Day |
| Australia | Second Sunday in the month of May |
| United States | Second Sunday in the month of May |
| Belgium | Second Sunday in the month of May |
| Brazil | Second Sunday in the month of May |
| Canada | Second Sunday in the month of May |
| Denmark | Second Sunday in the month of May |
| Finland | Second Sunday in the month of May |
| Germany | Second Sunday in the month of May |
| Greece | Second Sunday in the month of May |
| India | Second Sunday in the month of May |
| Italy | Second Sunday in the month of May |
| Japan | Second Sunday in the month of May |
| Turkey | Second Sunday in the month of May |
| Sweden | Last Sunday in the month of May |
| Austria | First Sunday in the month of May |
| Hong Kong | First Sunday in the month of May |
| Italy | First Sunday in the month of May |
| Netherlands | First Sunday in the month of May |
| New Zealand | First Sunday in the month of May |
| Taiwan | First Sunday in the month of May |
| Hungary | First Sunday in the month of May |
| Portugal | First Sunday in the month of May |
| South Africa | First Sunday in the month of May |
| Spain | First Sunday in the month of May |